---
Top 5 Thai Souvenirs that you should bring back home - Joe Barlow - 04-13-2015 04:58 PM

There are plenty of reasons to visit Thailand, from glorious golden beaches to legendary parties beneath a full moon…and that's before I mention the food and souvenirs.
Here I share some Thailand souvenirs which I got and other Thai souvenirs worth buying as well - either for yourself as a present from Thailand or as a gift idea to your families & friends back home.

1. Thai snacks
Thailand is a land of fruit snacks. The taste is always yummy and usually affordable.



2. Fried lotus seeds
Thai Lotus seeds Snack are delicious,.Plus, they'll still give you a typical of local Snack's flavour.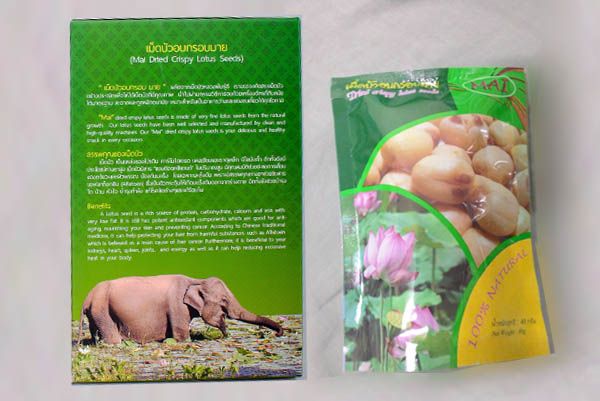 3. Instant Thai Noodle - Tom Yam
The Thai Tom Yum Goong is famous , this will be a great travel souvenir back home.



4. Elephants
Elephants are synonym to Thailand and one can see it everywhere, including in gift & souvenir shops.They come in many forms, mainly as an elephant soft toy or even wood carving.



5. Thai CDs
Suggest you to grab a few Thai CDs before you leave.



There you have it, 5 Thai souvenirs to bring back from the Land of Smiles that represents Thailand.

copyright @sgdiscuss


---